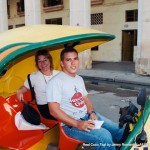 It's enough Just getting on the plane to feel the inviting and mysterious difference between where I live, Santiago de Chile and our destination. As passengers we greeted and smiled cheerfully at each other as if we had all met before. With my cousin, we verified that the information we had...

---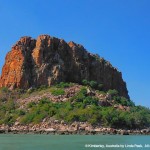 The Kimberley region of Western Australia is huge and stunningly beautiful. It was named after the first Earl of Kimberley, John Wodehouse, who was Secretary of State for the Colonies...

---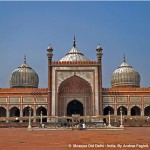 The still air carries the smell of New Delhi in the summer: The spices of the street food, the sweat of the people, the dregs of the city sneakily abandoned in every corner, with minimum discretion. The heat is relentless. Beads of sweat slide down your body a few inches before ending its brief...

---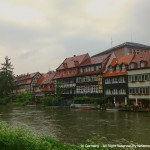 Stunning, more so for me as a traveller having my first contact with snow scenes.
We arrived in Cologne after getting lost for a couple of hours after taking the wrong direction on the U-bahn, we finally reached our hotel in the heart of Cologne and needless to say the views from the bedroom...

---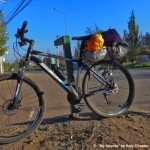 When I told various friends and colleagues about the trip I had planned with my boyfriend Roberto the reactions were nearly always the same: "Impossible, you won't be able to do it", "How many kilometres??" and "To the Embalse, on your bike??" A 200km round trip, 50km of it off road and half of the...

---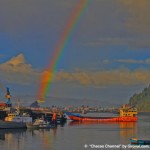 We were in Ancud after a trip from Puerto Montt. The day was overcast and we were not really eager to continue our journey. We had rented a car and we were going to use it to recover the investment. My friend Leo and I wanted to show Gary, our English friend the largest island of Chile, called Chiloé. We set a goal...

---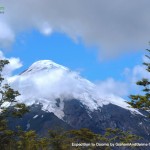 In the summer of 2011, just before my 70th birthday, we went up the Norwegian coast on a ferry through the fjords and past North Cape, the most northerly point of the European mainland.  We then flew out to Svalbard where we saw a polar bear and went to 80 degrees north only 600 miles from the North pole.
Christmas...

---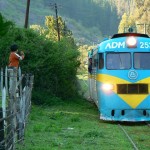 We were just teenagers, walking along the railroad tracks that passed through the countryside where I used to spend my holidays all those years ago. It was around midnight and my cousins and I were wondering what to do.
We had fun in the country, we liked to explore the forests in the area and swim in the...

---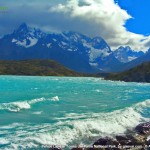 "My hair is getting messy and going frizzy", my friend said as we walked towards the Torres del Paine in the Torres del Paine National Park in Patagonia, Chile.
The wind that day in March was intense, but it was not one...

---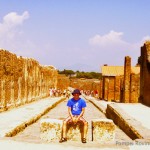 An archaeological wonder: Pompeii, Italy It is a journey that makes great day trip, if you are staying in Rome. We caught a train from the central train station to Naples a two hours trip and then switched to a local train that passes through several villages and runs parallel to the coast so you have...

---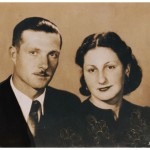 I could not believe how isolated the place I was going to live was. It was 1942 when I made the decision. I had met my husband while on a holiday, in the south of Chile, we met, we maintained contact by letter, we fell in love and got married, so fast. He owned a farm in then the very isolated area...

---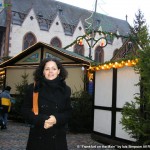 I was born in Germany, just outside of Frankfurt. My parents are Chilean, both of them are of European descent, my father's side from England, my mother Germany.
About four years before I was born they left Chile and moved to Germany looking for a better future. When I was 18 my parents...

---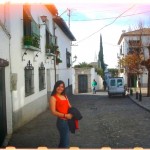 It was January 2008. My best friend, Karla and I had decided that we needed to reconnect, having drifted apart since we had started university. We had gone our own seperate ways, catching up may be twice a month if we were lucky. From childhood we were used to seeing each other every day.
Thinking about...

---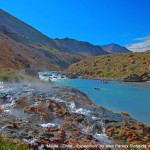 In early 2010 I worked as an expedition guide and logistics commander for geothermal geologists studying geothermal energy in the Maule Region, central Chile. This area is mountainous and is located between Vergara Paso in the north and River Melado, in the south, in the Cordillera de los Andes.
The mission...

---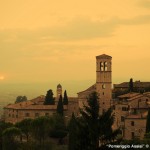 A blank page lays before me. A pad of paper. It is a virtual space, but the fact remains that it is, empty. An invitation: to fill it with your word, what I love, what it represents to me. It seems easy: think, write and paper becomes marked signs that reflects part of my life, which is made known to...

---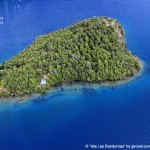 A few days ago I visited one of the most beautiful and unique parts of northern Patagonia, Chile. The place I am going to write about is truly one of the most unexplored by tourists, there are no roads that lead to this place and can only be reached on foot, by horseback, by boat or flying! The...

---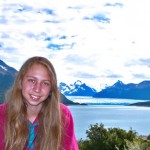 I will never forget the journey that I did with my family to Puerto Madryn, in Patagonia, Argentina. Although it was a few years ago, I remember all the details, landscapes, flora and fauna, the part that really stands out was the whales. In this part of Argentina you can spot the southern right whale, whose main feature...

---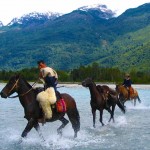 I sought to develop a project that would allow me to leave the big city and get closer to nature. I moved from Buenos Aires to Puerto Montt. I had two cities in mind, Bariloche and Puerto Montt, and my project was always to unite the two cities.  I felt that Puerto Montt had a lot of unexplored potential for tourism...

---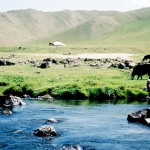 Last year I spent 12 days on an adventure tour in Mongolia. We spent these days in an ex-Russian army van driving along dirtpaths (roads don't really exist in Mongolia) which is somewhat akin to trying to stay seated inside a washing machine.
---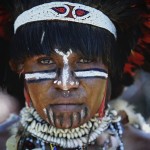 This is my journey as a photographer and traveller. I started travelling in 1978 at age of 17 I worked in a kibbutz in Israel for six months. That was when I picked up the "travelling bug", 33 years later I have visited more than 40 countries always with my camera.
After a trip to Egypt I was enlarging...

---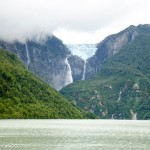 We had decided to hitchhike to Patagonia. "Here we are", said the driver of the old bus we had taken a lift with. We were now in the vicinity of a tiny hamlet called Puyuhuapi, a cold and rainy rainforest area, very characteristic of southern Chile. We were in the middle of nowhere to more than 250 miles from the...

---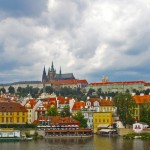 There are many ways to choose a holiday destination. An evening looking at 200 photos with a friend who has just returned from Madagascar could end with insomnia. However, it could lead some people to a travel agency to browse the "Exotic travels" catalog.
---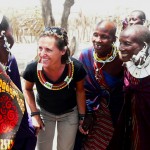 I came back from Tanzania and it was not until yesterday I finally finished my last malaria tablets, which were destroying my stomach. It is a small sacrifice you need to endure if you want to experience the pleasure of Tanzania.
---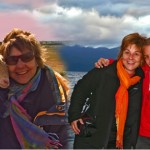 The sea was dark blue so vast and deep, the waves so wild. A feeling of fear encapsulated my whole body, but there was something I do not know what, that kept my eyes staring at those waves. The swaying of the ship that brought us to the end of the world from Italy. In the time we travelled the only way to cross the Atlantic and reach Chile was via...

---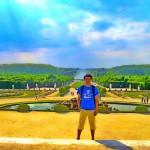 I finished my packing. I had a lump in my throat but I was anxious about my departure. After many years of savings, applications to universities, intensive English classes, I was a few minutes away from leaving for London to do my postgraduate studies. It was always my dream to study in England...

---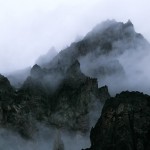 It has been over twenty years of intense, constant travel through Chile in pursuit of extreme light. The light emerging from storms, clouds, fog, and rain. The light barely intimated by fleeting, unique, irreproducible moments.
---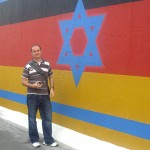 Sometimes you find yourself in the strangest places celebrating things in the strangest ways. The previous night was New Year's Eve 2009 and just before midnight we found ourselves in a Spanish bar and were given 12 grapes with our drinks to eat them before midnight an old Spanish tradition. The fact...

---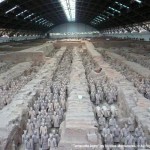 My first impression of China was the cultural contrast between the western world and this new region where I had just arrived. From China's culinary traditions to its exotic customs, pretty much everything was very different to what I had gotten used to and there was much more to come.
---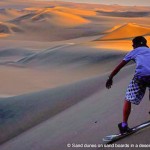 "Where are you?" asked my favourite person in the world, my uncle Mike in England. "You live near Antarctica now?" asked my friends and family down under in the land of kangaroos.
This place boasts stories of giant savages, natural wonders, dense colourful forests, deep,...

---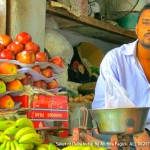 Cooking together tomato and chicken, I attempt to make space for it among the medley of flavours that stains the moist air of Saket, a residential neighborhood in southern Delhi. I couldn't swear that the recipe is an invention of mine, but it would be too ambitious to call it "chicken...

---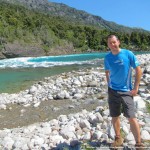 Here the large trout, which eat frogs, mice and birds, are hand caught at a depth of less than 30 cms. You just need to relax and get in tune with the fish, feel like a fish, imagine under which root, which curve in the creek, under which shadow and at what time you would feel comfortable there, hidden in the turquoise...

---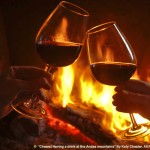 The thought of not reaching the resevoir was such a disappointing one that I knew I had to plough on. At km 11 I had a mini break-down, my legs were screaming for me to stop, my whole body in pain and I felt as though all the energy had been sucked out of me. At this point Roberto took all of the...

---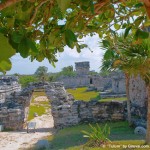 One the dreams that I have fulfilled recently was a trip to Mexico. The historical heritage of this country is enormous, the amount of ruins that you can see is endless so it is impossible to see everything in just a few days. For this reason you have to choose, which is what I did. After much contemplation I decided...

---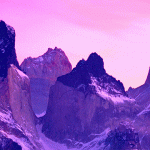 It is getting late so soon I will have to return to my small hut in the woods. I am soaked, covered with mud but incredibly happy. Finally I was able to "conquer" an old dream. I am alone in an evergreen forest surrounded by huge trees covered with moss, epiphytes and lianas. Everything is green and wet with...

---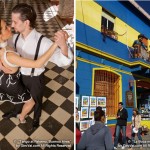 So it is almost 10 years, since I had last visited this city. What changes would I see, both in the city and in the people, who, according to our national newspapers were rather anti British? Last time I had been here was just after the financial crash of 2002. The rich were rich and the poor were poor. The slums that...

---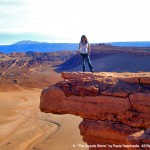 "I don´t like the desert, the south is my thing", that's what I have always said without ever having set foot in northern Chile. I arrived in San Pedro de Atacama without any expectations, though the place gave me the wink on the way to the hostel.
---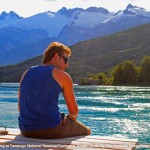 Late January, summer in the southern hemisphere. Heat and a single idea: Lets walk Lake General Carrera, Patagonia, the largest lake in Chile which is situated between Chile and Argentina where it is known as Lago Buenos Aires. So in the blink of an eye we are at the starting point of our adventure:...

---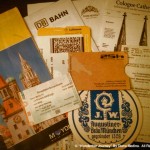 In February 2013 on a trip to London for work, having travelled many miles away from my home country of Mexico, I really needed to take advantage of the location and take a few days off to visit other places within Europe. If you can share this experience with someone, so much the better!
---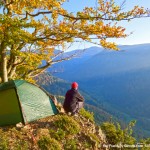 It was a really impressive summer, I knew early on that my trip to the south of Chile would have a touch of magic about it.
It all starts with that enthusiasm which blooms, when one goes up against nature, it was the first time in my life I was going to spend a night outdoors, all alone, I was...

---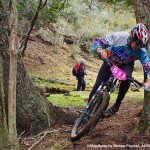 Today was the hardest race I'd done in my life. I'd never struggled so much with a race before. Even though I didn't even get onto the podium, having finished giving my 200% or more made me feel good, proud and gratified. I'd reached a goal I'd set a month ago: I started training and I went...

---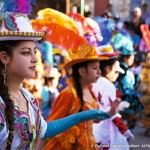 Most of the photographic work by Pablo Valenzuela has been marked by its constant search for extreme light and minimalist landscapes. While his photography is focused on portraying the nature and identity of his country, his work has always pursued a distance from the obvious and postcard style, to approach a more abstract...

---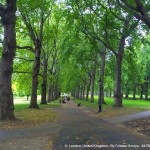 London is often described as an urban metropolis. The war left many buildings destroyed and today tall glass buildings mix with the concrete of the 60s and the 70s alongside great St Pauls and Westminster. But among the buildings there are some great parklands to the west of London: the great Bushy...

---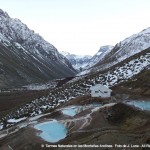 I was born and raised near Parral, 220 miles south of Santiago, towards the mountains. I grew up surrounded by hills, rivers and mountains. I was a mule driver for many years, so I spent a lot of my time in the mountains, living off what nature gave me, fishing in the river, roasting fresh fish...

---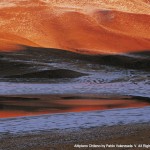 In the early 70s I joined the Foreign Office and moved to Geneva. For anyone who appreciates good food, it was like being a dog between four trees. Switzerland was expensive, but we were right on the border with France, where prices were more moderate. One of my work colleagues had a Michelin Guide, so every Sunday a...

---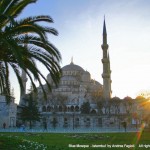 From the illuminated minaret, the muezzin calls to prayer in the evening. In the small square in front of the entrance, on benches arranged in a semicircle, girls with veils and smartphones and others wearing miniskirts, couples with children and young people chattering get wildly mixed in the darkness of the outskirts...

---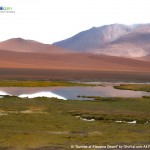 The alarm clock rings at 3:30 AM. We are camping at San Pedro, in the Atacama Desert, the driest of the world. We wake up early in the morning for a trip of almost 100 kilometres that will take us to the Tatio Geysers, one of the highest located geothermal fields of the world. We will ascend to more than 4300 in just...

---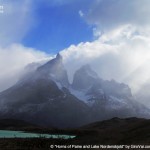 Apart from the natural beauty and abundant wildlife that can be found in the Torres del Paine National Park, the wind plays a crucial role here, both good and bad. The good, in this region near the end of the world, is that the weather changes all the time, when you think you will not have a chance to witness the famous...

---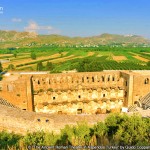 The classical civilisations have left important in-prints throughout Greece, Italy and the Mediterranean. The question that arises is: where today do you go to experience the world as it once was? The museums and the temples? Places such as the Acropolis in Athens do not truly reflect the atmosphere...

---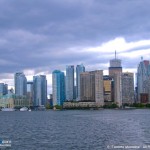 Friends of mine had moved to Toronto, I had a holiday due and thought why not go to visit them, they had told me the city was interesting with plenty to do and during the summer with the hot days and situated on lake Ontario had the best of all worlds.
I had been in Toronto for a week and...

---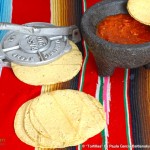 I was a child when I moved to Mexico with my family. My first memory is traveling by car and being mesmerised by the neon signs as they changed colours. Like all my memories of Mexico it is colour that is present in all of them. With my family I travelled a lot, to different places, to the coast, and...

---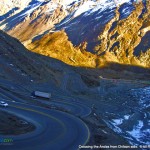 I wanted to cross the Andes Mountains by coach. I felt that having flown over them on several occasions, and having seen them in different seasonal states, it was time to get a view of these majestic mountains from the ground. I knew it was risky at this time of the year the route can become frozen...

---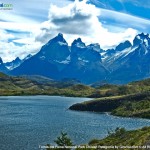 For a European, walking along the shore with the view of the Strait of Magellan it must mean that I am travelling again as my mind wanders back to the history books from school lessons. Along with the Egyptian pyramids, suddenly those places take shape in my mind and what until then was just something printed on paper....

---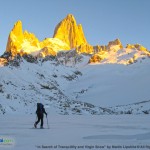 During the winter in this part of the world (May to September), the influx of tourists is low, the days are short and cold, which does not mean it is closed for the adventurous. Despite low temperatures, there are many sunny days and lots of activities for you to partake in.
I had a friend visiting from...

---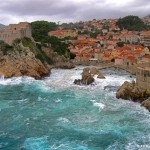 They will tell you that Dubrovnik is beautiful they will tell you that you must see it and I will tell you the same, it is not to be missed.
Perhaps the most striking feature of Dubrovnik is its old town surrounded by huge walls dating from the 14th century. On the top of the walls there...

---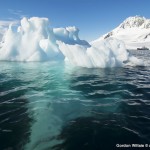 When I first visited Antarctica on an Argentine supply ship in 1986, I knew little about the continent.  Mostly I imagined that it was a place where explorers had suffered and thought that it was huge, flat and boring – perhaps perked up by a penguin waddling here or there.
Imagine my surprise, then,...

---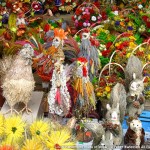 I left Poland over 10 years ago, before we joined the European Union, I had friends that had already moved over to the UK and I felt that there were more opportunities for me over there. I had the basics of English, but I worked hard to learn. I took jobs to pay my way and now I have recently finished...

---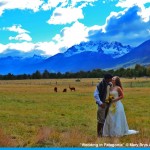 Within my close circle of friends there is an in joke  with regards to my traveling. I'm not sure where it came from, or which of them started it, but there is a phrase they use to describe my adventures – movie moments. Serendipitous moments, as another friend would say – and fortuitous past times in your life...

---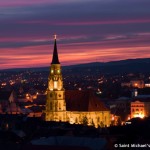 My first visit to Romania was an unforgettable experience. It was a country that impressed and surprised me in many ways. I left with some great memories. These are memories I would like to share.
I think it is important to take a...

---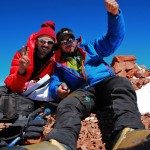 We passed several control points to reach Confluencia. The camp is located at 3,368 metres above sea level it is the first stop for those who decide to climb the Aconcagua the highest mountain in the Andes. Rangers filled us with fatherly advice and thrilling stories of those that had tried to climb the south wall, the...

---
This is my story it is about making decisions in pursuing a career, wherever it may take me. I have always had a passion for music, which has led me to where I am today.  It turns out that wherever I have found myself in the world, my guitar is with me and it has 'played' a pretty important role in my career.
I...

---