Within my close circle of friends there is an in joke  with regards to my traveling. I'm not sure where it came from, or which of them started it, but there is a phrase they use to describe my adventures – movie moments. Serendipitous moments, as another friend would say – and fortuitous past times in your life that just seem to click.
We talk about when the next movie moment will occur, when they'll have one of their own and they like to joke that my life is full of these so called "movie moments." I've finally accepted the term, the majority of my moments center on my personal encounters with people. It's the people that make the destination, and the people that make up my movie moments.
My Australian adventure was to be my first this was an entire movie clip from the moment I stepped off the plane to my heartbreaking departure of this beloved country and the friends I had made. I felt like a little kid on her first day of school as I arrived at my apartment complex, eager to begin a new chapter of my life. I was staying in Cairns, near the white sand beaches of Northern Queensland and the tropical forests of Daintree National Park. Most of the time I spent exploring this area, bonding with other students and people from all over the world. I met amazing people; I observebed new cultures and found that the Australians have a love for the outdoor life. The Aborigines, have strong ties with the land I dived in the crystal blue waters of the barrier reef, got sea sick on my scuba boat while at sea for 3 days, slept on the beach under the Southern Cross with a cute boy, walked without shoes, and ate fish and chips. I swam into cascading waterfalls in the middle of nowhere, and I fell in love – both with a country, an experience, and the people.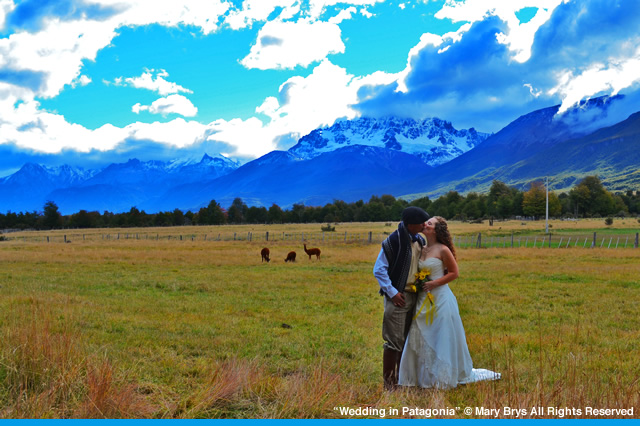 The movie moments continued as I ventured to New Zealand at the end of the semester, traveling alone through the Southern Island with no music in my rental car, leaving me with my thoughts and the inspiring landscapes of Mt. Cook, Lake Wanaka and Milford Sound. I met stimulating people on my journeys, picking up travelers as I journeyed through the island. The changing mountains and emerald forests of this extraordinary country left me yearning for more. More glaciers, more unknown treks, more adventures. I had fallen in love yet again.
As I settled into grad school, I didn't know when I would have the next opportunity to travel. I planned a small trip to the United Arab Emirates and a backpacking adventures in the states, and waited until the next opportunity presented itself. I always knew I wanted to live abroad, thinking it might be New Zealand, but never imagined it would be at the end of the world.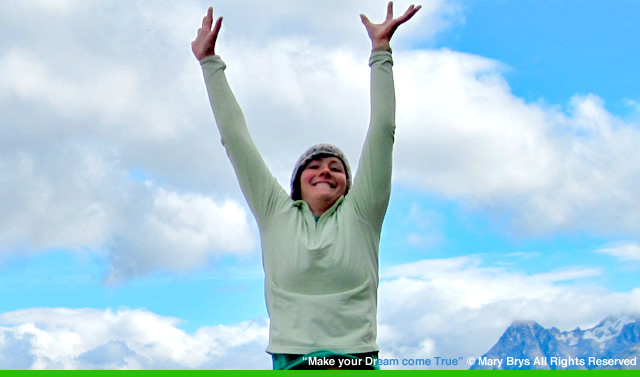 That opportunity came with my first trip to Aysen, a region of Patagonia Chile. An innovative professor planning a student trip to the area keenly convinced me that if I had enjoyed New Zealand, Patagonia was sure to take my breath away.
And that it did. There's something in the way the sun hits the snow-capped mountains in late afternoon. The way the gauchos go about their days, working tirelessly and looking on quietly like they know something you don't. The way the women accept strangers into their homes and always seem to have a meal ready to share. The warmth of the wood-burning stoves in the chilly mornings as you sleepily sip on mate. The manner in which the Patagonians coexist with their land, nurturing it, living by it, and inevitably trying to save it from industrial development because the appreciation they have for their environment is greater than their need for consumption. It made me want to simplify my life and step away from the hurried life that was awaiting me upon my return to the states.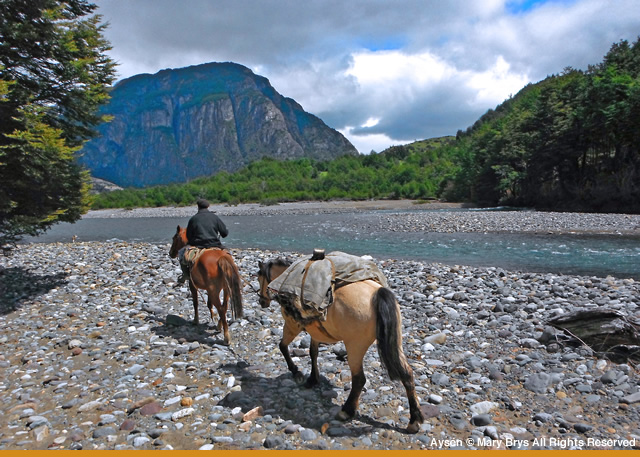 I have spent the past 6 years returning to Aysen, I would return to the region – for 2 weeks, for a month, for 3 months, for 5, and finally as a resident. I met my husband on my first trip, a true Aysenino, and fate brought us together through our shared love of horses and Patagonia. Our story is by far my most memorable movie moment as we built our love through distance, patience and trust.
It's a big step moving to another country, and the ache to explore other corners of the world still exists; I've continued to discover new places and countries, but there is no other place that has touched me the way the people and the land has here.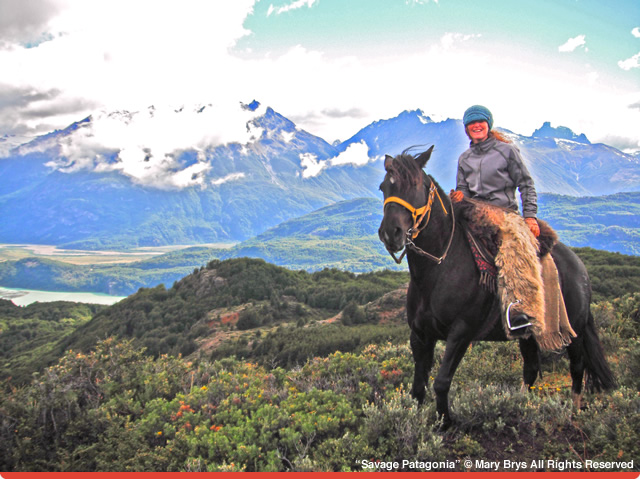 I can't say I've been to 50 countries. I can't say I've been to every region of the world. But I can say the places I've visited have left imprints in my mind, my heart, my soul – each destination unique and unlike the last, they have pushed me to continue traveling, continue opening the next door, leading me to a new culture, a new face, a new connection, a lasting love and the ultimate adventure of building a family in a foreign country.
WRITTEN BY MARY BRYS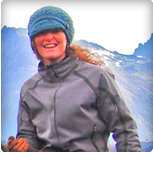 ---