Here the large trout, which eat frogs, mice and birds, are hand caught at a depth of less than 30 cms. You just need to relax and get in tune with the fish, feel like a fish, imagine under which root, which curve in the creek, under which shadow and at what time you would feel comfortable there, hidden in the turquoise waters.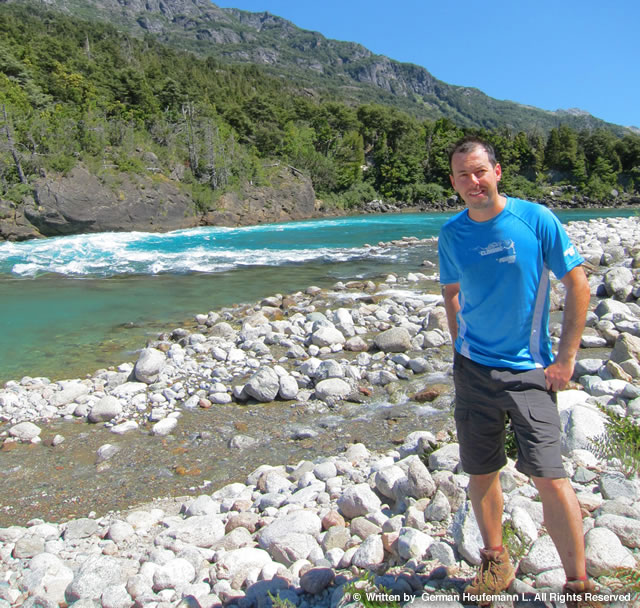 Here wild pigs or boars come close to our homes, sometimes for food, especially in late autumn and early winter, when the wild fruits of the forest are gone, and sometimes they come to mate with our sows. Here we have several pigs that are children of these crosses, but the trouble is that when the pigs come and see that they are pregnant by one of our pigs, they start hitting them until they lose their young, they look for our sows that only carry their young. It is a superior and wild instinct of the wild boar that lets them maintain the control of their species. The problem is that they hit so hard that often they do not even survive.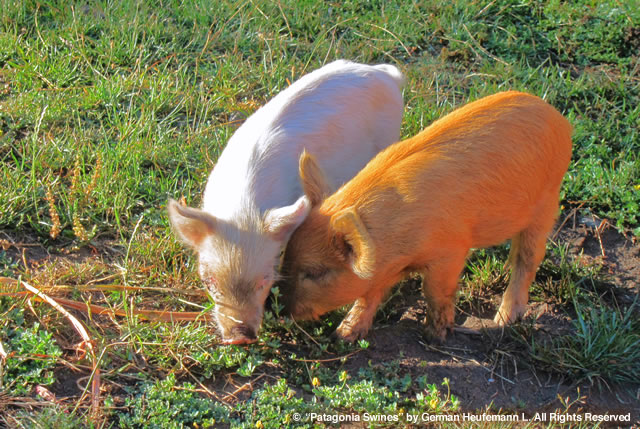 This is a wild but friendly land at the same time, a place where the rivers widen in winter and carry with them part of the settlers' land, an area where hikers can find all the peace and quiet they want, walk for days without meeting other people, and when they do, they can engage in friendly conversation with local people, always willing to share their daily life: whether their concern be birds of prey hunting their chicks, the memory of last winter, so cold that a family member was taken, or their thoughts on climate change in recent years, a change that puts more yellow in the grasslands and dries out the Valdivian forest.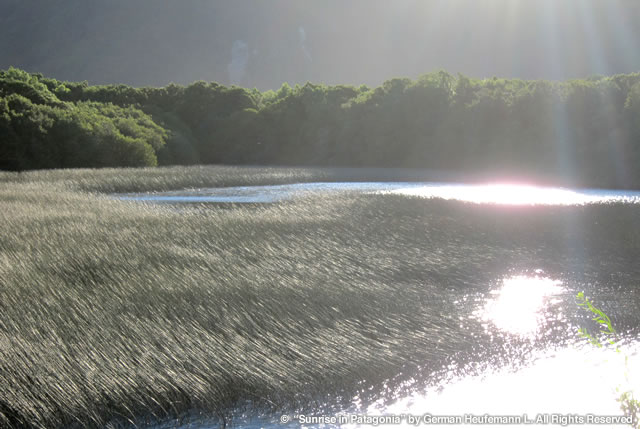 The first major trekking I did here, was about 8 days travelling in the rain and the sun, walking in the mud, crossing rivers from which you can drink the water directly, it was exercise, a quick walk, a challenge to meet. Over the next few trekking trips, I've got better at appreciating this area, I have become an active walking reflection, in a simple act of humanity, and each time I return, I confirm that you can feel your body here with stimuli that go unnoticed in big cities: the sound of a Patagonian woodpecker, a croaking Darwin frog, and even, I think I could guess under which root in the river hides that big trout.
Tonight I feel observed, perhaps by a puma that has come down from the mountain, I feel it's there, I feel it observing me, I am almost certain that it is the cat that has eaten more than five sheep in the area this summer, but I don't think I will see it because they fear humans.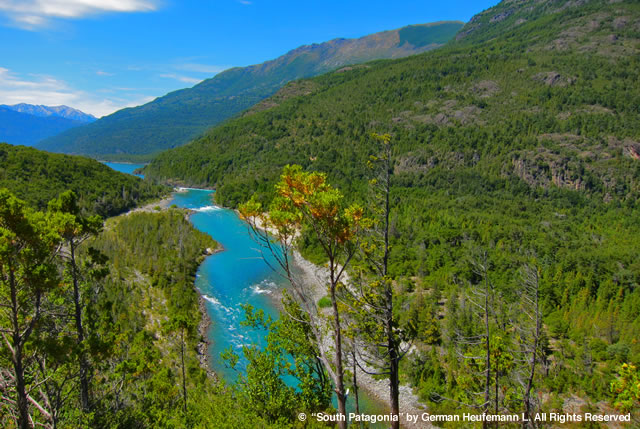 Today I dreamed of animals that don't exist, of large mythological beings that look through the trees, passing as stealthily as shadows in the jungle. I got up in the dark, I walked through the trees and found only calm and fresh air, just what I needed to continue this adventure in the lost valleys of the Chilean Patagonia.
WRITTEN BY GERMAN HEUFEMANN L
---