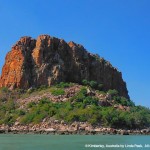 The Kimberley region of Western Australia is huge and stunningly beautiful. It was named after the first Earl of Kimberley, John Wodehouse, who was Secretary of State for the Colonies...

---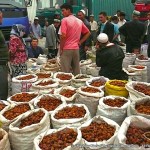 As I travelled closer to the border of Tajikistan the landscape was becoming more arid and desolate. However as I arrived to the North West region where I was headed, an oasis appeared in the horizon: it was the city of Kashgar. As I got off the train I was met by a remarkable sight, one felt as if time had stood still in this remote region mostly...

---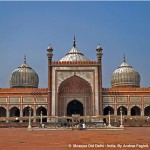 The still air carries the smell of New Delhi in the summer: The spices of the street food, the sweat of the people, the dregs of the city sneakily abandoned in every corner, with minimum discretion. The heat is relentless. Beads of sweat slide down your body a few inches before ending its brief...

---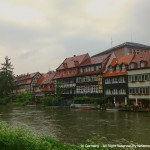 Stunning, more so for me as a traveller having my first contact with snow scenes.
We arrived in Cologne after getting lost for a couple of hours after taking the wrong direction on the U-bahn, we finally reached our hotel in the heart of Cologne and needless to say the views from the bedroom...

---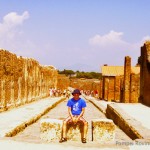 An archaeological wonder: Pompeii, Italy It is a journey that makes great day trip, if you are staying in Rome. We caught a train from the central train station to Naples a two hours trip and then switched to a local train that passes through several villages and runs parallel to the coast so you have...

---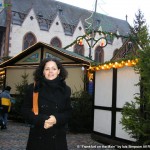 I was born in Germany, just outside of Frankfurt. My parents are Chilean, both of them are of European descent, my father's side from England, my mother Germany.
About four years before I was born they left Chile and moved to Germany looking for a better future. When I was 18 my parents...

---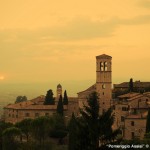 A blank page lays before me. A pad of paper. It is a virtual space, but the fact remains that it is, empty. An invitation: to fill it with your word, what I love, what it represents to me. It seems easy: think, write and paper becomes marked signs that reflects part of my life, which is made known to...

---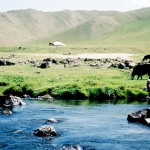 Last year I spent 12 days on an adventure tour in Mongolia. We spent these days in an ex-Russian army van driving along dirtpaths (roads don't really exist in Mongolia) which is somewhat akin to trying to stay seated inside a washing machine.
---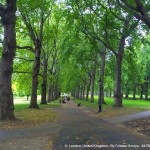 London is often described as an urban metropolis. The war left many buildings destroyed and today tall glass buildings mix with the concrete of the 60s and the 70s alongside great St Pauls and Westminster. But among the buildings there are some great parklands to the west of London: the great Bushy...

---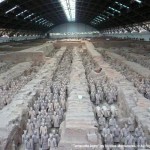 My first impression of China was the cultural contrast between the western world and this new region where I had just arrived. From China's culinary traditions to its exotic customs, pretty much everything was very different to what I had gotten used to and there was much more to come.
---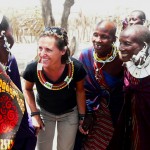 I came back from Tanzania and it was not until yesterday I finally finished my last malaria tablets, which were destroying my stomach. It is a small sacrifice you need to endure if you want to experience the pleasure of Tanzania.
---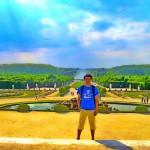 I finished my packing. I had a lump in my throat but I was anxious about my departure. After many years of savings, applications to universities, intensive English classes, I was a few minutes away from leaving for London to do my postgraduate studies. It was always my dream to study in England...

---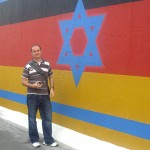 Sometimes you find yourself in the strangest places celebrating things in the strangest ways. The previous night was New Year's Eve 2009 and just before midnight we found ourselves in a Spanish bar and were given 12 grapes with our drinks to eat them before midnight an old Spanish tradition. The fact...

---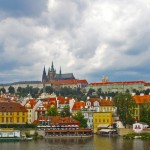 There are many ways to choose a holiday destination. An evening looking at 200 photos with a friend who has just returned from Madagascar could end with insomnia. However, it could lead some people to a travel agency to browse the "Exotic travels" catalog.
---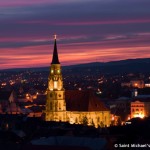 My first visit to Romania was an unforgettable experience. It was a country that impressed and surprised me in many ways. I left with some great memories. These are memories I would like to share.
I think it is important to take a...

---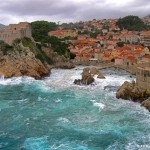 They will tell you that Dubrovnik is beautiful they will tell you that you must see it and I will tell you the same, it is not to be missed.
Perhaps the most striking feature of Dubrovnik is its old town surrounded by huge walls dating from the 14th century. On the top of the walls there...

---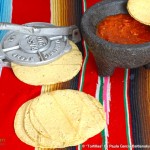 I was a child when I moved to Mexico with my family. My first memory is traveling by car and being mesmerised by the neon signs as they changed colours. Like all my memories of Mexico it is colour that is present in all of them. With my family I travelled a lot, to different places, to the coast, and...

---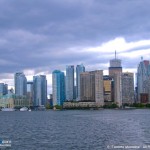 Friends of mine had moved to Toronto, I had a holiday due and thought why not go to visit them, they had told me the city was interesting with plenty to do and during the summer with the hot days and situated on lake Ontario had the best of all worlds.
I had been in Toronto for a week and...

---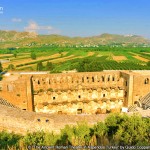 The classical civilisations have left important in-prints throughout Greece, Italy and the Mediterranean. The question that arises is: where today do you go to experience the world as it once was? The museums and the temples? Places such as the Acropolis in Athens do not truly reflect the atmosphere...

---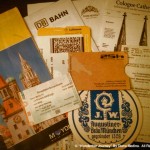 In February 2013 on a trip to London for work, having travelled many miles away from my home country of Mexico, I really needed to take advantage of the location and take a few days off to visit other places within Europe. If you can share this experience with someone, so much the better!
---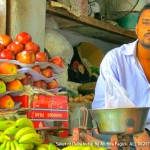 Cooking together tomato and chicken, I attempt to make space for it among the medley of flavours that stains the moist air of Saket, a residential neighborhood in southern Delhi. I couldn't swear that the recipe is an invention of mine, but it would be too ambitious to call it "chicken...

---