As I travelled closer to the border of Tajikistan the landscape was becoming more arid and desolate. However as I arrived to the North West region where I was headed, an oasis appeared in the horizon: it was the city of Kashgar. As I got off the train I was met by a remarkable sight, one felt as if time had stood still in this remote region mostly because the inhabitants' lifestyle had remained unchanged for decades. Many houses were made of mud bricks, I often saw old travellers with long beards on mule driven wagons and vendors, shopkeepers and customers alike wore traditional clothing and yelled loudly in a haggling frenzy.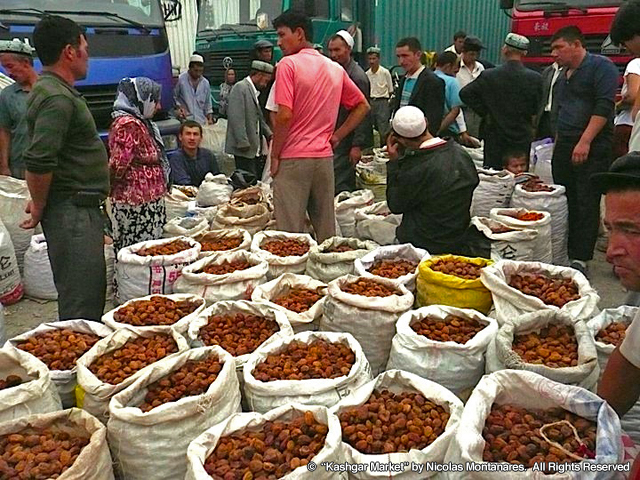 It was not the China I had imagined and the people there had a very different culture, they were called 'Uyghur' and they came from a melting pot of Arab, Chinese and Mongolian populations. They were very friendly and not used to tourists coming to their city. I was offered to sample dates and roasted meat on bread that they baked in immense clay jars.
The following days I had the chance to sample some of the local gastronomy and take a stroll at the end mark of the Great Wall. There was also the trip to the market which was both pleasant and very unsettling because there were many wasps drawn by the sweet scent of honey alcohol which was the traditional Uyghur brew and I am absolutely terrified of wasps. However the market was still a remarkable Uyghur cultural heritage.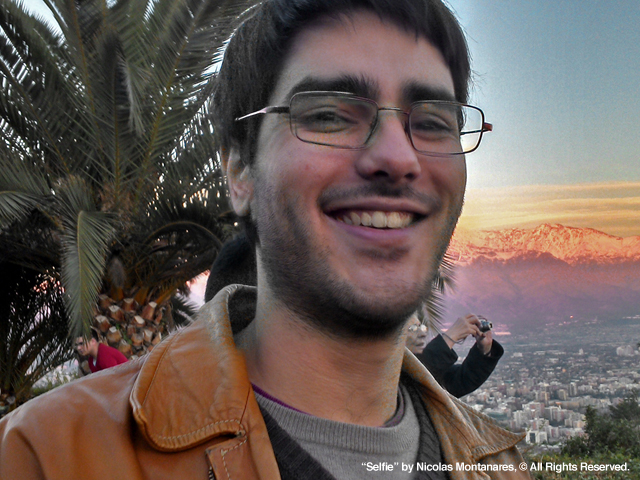 In ancient times this land was home to many buddhist believers and many statues were built, one of them was a representation of buddha more than 18m high carved into the stone of a mountain, an impressive view. The remaining days were spent discovering the colourful landscapes and this intricate yet simple culture.
One oddity of Kashgar was the extremely annoying habit of car drivers to consistently honk their horn at any given time. According to our guide it was a strange custom of the Uyghurs to constantly honk their horns even when holding still, it was fun at first but it gets very tiring, especially at night.
Almost a month had passed since my arrival to Beijing and my journey was coming to an end. It had been a long fulfilling experience but it was time to head back towards my own comfortable civilisation where I knew the streets and the language.
Thus ends my journey across the Chinese Silk Road, it was an incredible experience and anyone crossing China in this manner will most likely be in awe of the Chinese culture and diversity. I will always remember the people I met and the incredible landscapes I saw yet I hope to visit this incredible country again and explore deeper into the unknown.
BY NICOLAS MONTANARESS
---