We passed several control points to reach Confluencia. The camp is located at 3,368 metres above sea level it is the first stop for those who decide to climb the Aconcagua the highest mountain in the Andes. Rangers filled us with fatherly advice and thrilling stories of those that had tried to climb the south wall, the more challenging ascent. Then we continue towards Plaza Francia at 4,100 metres from where supposedly you can see the south face of Aconcagua, but just our luck today there is fog and wind.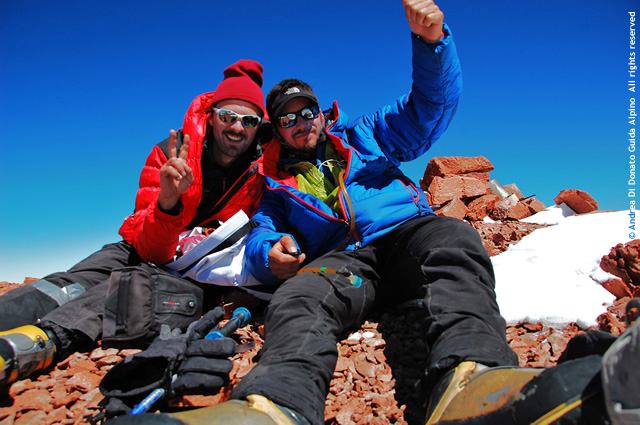 "The adventure of Di Donato and Zegers opens a new route on the Aconcagua"
The next day the weather is magnificent, we can see and study the mountains, seeing where there are falling avalanches, discussing with my partner the safest and most interesting route to climb. I was feeling oppressed by nature, I wanted to flee, scared to think about what could happen on the ascent. This was the toughest climb I had set out on. It was about this we came across a ranger, half-jokingly and half seriously, I say" Please take me to  prison! I killed a guanaco" with the secret hope that my prayer may come true. "After the climb if you come back, then you go," he replied.
At 5pm starting from Plaza Francia setting out to storm the wall both physically and mentally as we climb on moraine, hard ground and snow. Fresh water runs off piles, above our heads frozen in incredibly fascinating formations. We rested at 5,400 metres and set up our camp for the night. The next day we spent crossing the glaciers Pasic and Superior. Now I understand the reason for the name of the second: it took about five hours to cross! I ended up exhausted.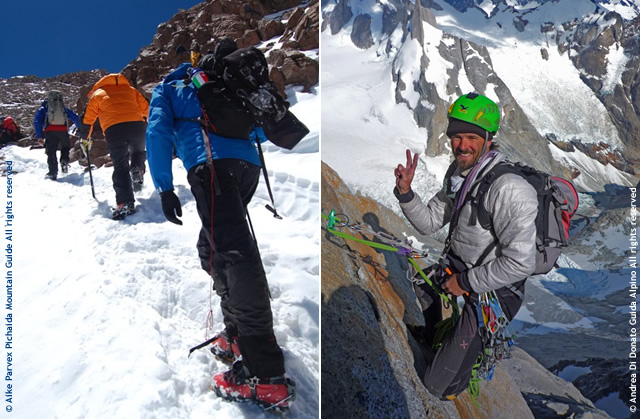 Before going to sleep I am in pain my legs hurt, fearing tomorrow I will be unable to continue, I sleep soundly during the night. Surprisingly I wake with no problems, this is a sign that we had trained well for this adventure.  We proceed on our journey, making decisions about whether to take this or that route. The sky, our only point of reference, seem to give us no indication of how close we are to our final destination, we were in high spirits. And then suddenly without warning, we have reached the 6,700 metres, the summit of Aconcagua! Here the sky is always clear, I sit on the floor and feel that I could die a happy and exhausted man.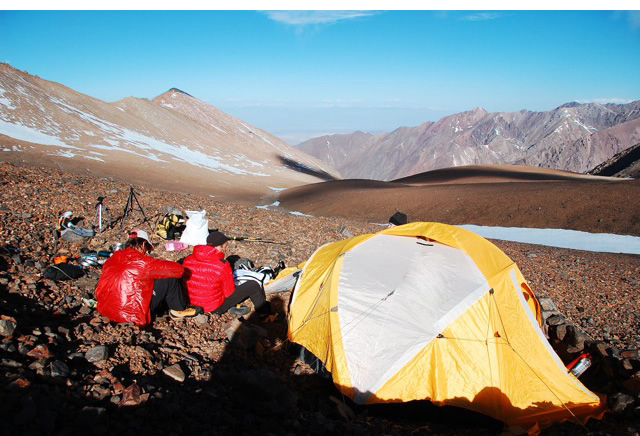 While making our descent by night we came across a camp lite up, we decided to drop in. Among the group was an old friend Kike, a young Argentinean lad who had climbed the South a few years earlier and had lost two toes in an accident on the mountain. Guides at the camp welcomed and congratulate us, we prepared food and they gave us a place to sleep. Mountains of emotions emerge from the depths of me. What an amazing feat!
WRITTEN BY ANDREA DI DONATO GUIDA ALPINO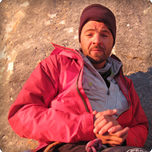 ---