This is my story it is about making decisions in pursuing a career, wherever it may take me. I have always had a passion for music, which has led me to where I am today.  It turns out that wherever I have found myself in the world, my guitar is with me and it has 'played' a pretty important role in my career.
I grew up in Lima, Peru and my musical influences came from my parents – my dad was a classical music aficionado and there were a couple of Beatles records that my mum loved. I used to play air guitar and rock out to the Beatles like I was John Lennon himself. Fast-forward a decade and the imaginary guitar became an electric guitar and I formed a band. When it started to pick up, my dad was transferred to Bogota, Colombia. When you are 14, this is probably the worst news you can receive.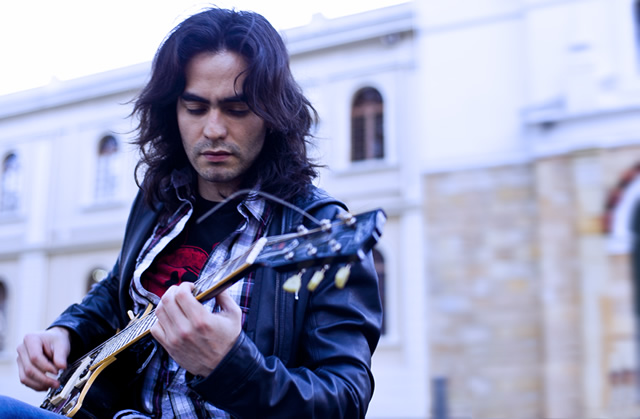 In Bogota I had to start all over again. As the new guy in school, nobody cared that I played rock guitar. Everyone danced to local music genres that as a proud teenage rocker, I hated. One day I just stood up in front of everybody in class, and yelled "Does anybody play an instrument?" That is how I formed a new band and through the drummer in that band I learned of this famous music school where all the 'big' cats went to: Berklee College of Music in Boston, Massachusetts.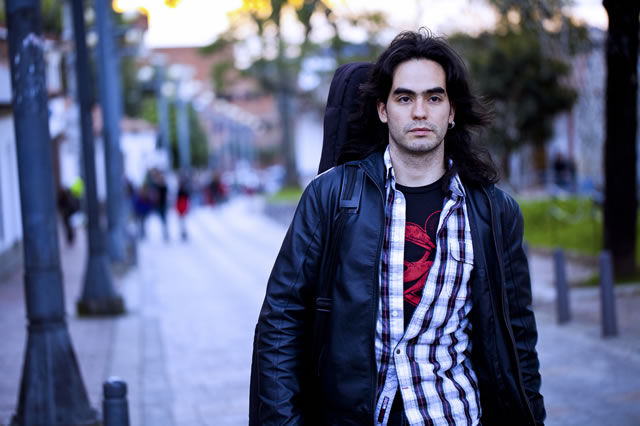 Gonzalo Pizarro D. (Grupo Rock Las Pirañas Amazónicas, Bogota Colombia); www.laspiranasamazonicas.com
While I was in Colombia my mum passed away from cancer and then my dad, two months later from what I believe was grief (technically it was a heart attack) so I had to return to my home country, Santiago in Chile. So there I was, 16 years old, starting once again from scratch, with a scar on my heart the size of my ego and my guitar. I formed a couple of bands, performed on the local scene in Santiago with a U2 cover band (that still exists today). After finishing school, I parted ways with my life in Santiago, (friends, family and band) with a new goal in mind: Berklee.
Berklee was the only college that I applied to and had no backup plan. Once admitted, I went through a couple of bands and one in particular, Locomotive, took me to one of the most beautiful places I have been to:  Martha's Vineyard. We rocked every bar on that island, met a whole bunch of Hollywood celebrities, and had the 3 best summers of my life. I majored in Music Business and Aretha Franklin handed me my degree. Now what?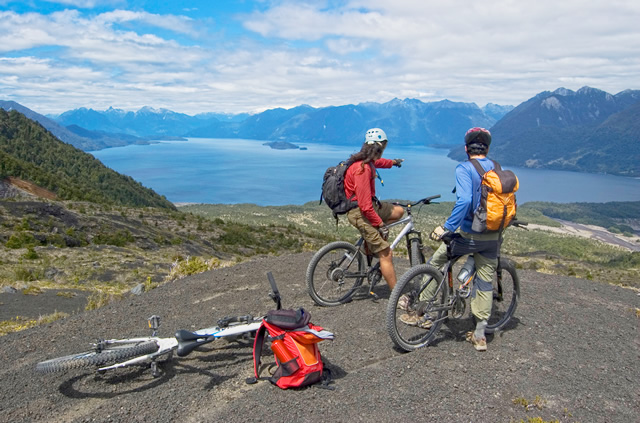 I had gone a whole bunch of times to the fascinating island of Puerto Rico with my Puerto Rican girlfriend, but things were not working out. Honestly, I was still in love with a girl I had met back when I was living in Colombia, so I called her up.  I had not seen her or heard from her in 8 years. So there I was, recently graduated, with a plethora of career options. I figured I could start a career in the music business anywhere in the world, as long as I followed my heart. I took a blind step and went for the love of my life. Today we are happily married and have two beautiful little girls.
In Bogota, I landed a job at a major record company as a Regional Label Manager, an ambitious and aspiring position. There, I met so many artists I couldn't count them – this job had me calling Ozzy Osbourne, travelling to Mexico for a meeting with one of AC/DC's managers, dinners with the pop opera band Il Divo, legendary guitarist Joe Satriani, just to name a few. Unfortunately, CD sales in Latin America decrease exponentially every year and this major record company had to go through a 'major' downsizing and after three years, I was out.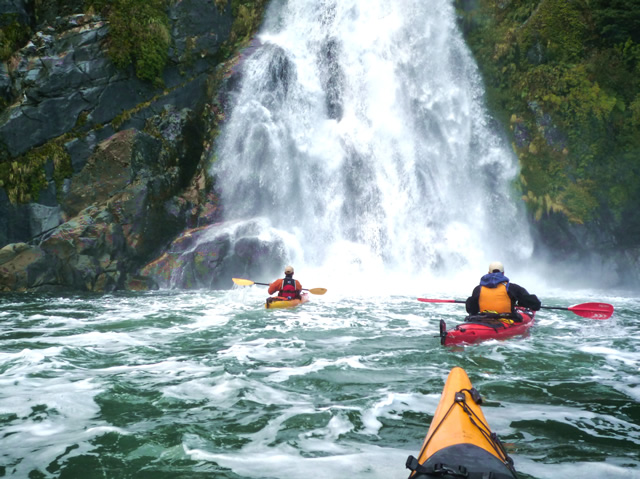 Fortunately, in no time I was working with a major concert promoter who had just fired their Local Tour Manager. The upcoming show was Il Divo, which was great because I had previously worked with them. In this job, I met more artists – Metallica, Green Day, Shakira, The Killers, Slayer, and have remained friends with many of them.
I have never forgotten my roots as a rock guitarist, so while I was working as a Tour Manager, I formed yet another band: Las Pirañas Amazónicas.  With this band we had a nationwide hit and it gave me the chance to play my guitar in front of 65,000 people, as an opening act for Aerosmith, a dream come true.
Music has taken me around the world. So here I am right now, back in Bogota, planning my next step.
WRITTEN BY GONZALO PIZARRO D.
---