So it is almost 10 years, since I had last visited this city. What changes would I see, both in the city and in the people, who, according to our national newspapers were rather anti British? Last time I had been here was just after the financial crash of 2002. The rich were rich and the poor were poor. The slums that lined the main roads back then have disappeared. The docks were just starting to be rejuvenated and now our hotel stands on one of them docks. The skyline has risen and the place seems much the same otherwise. Oh and the people just as friendly as last time.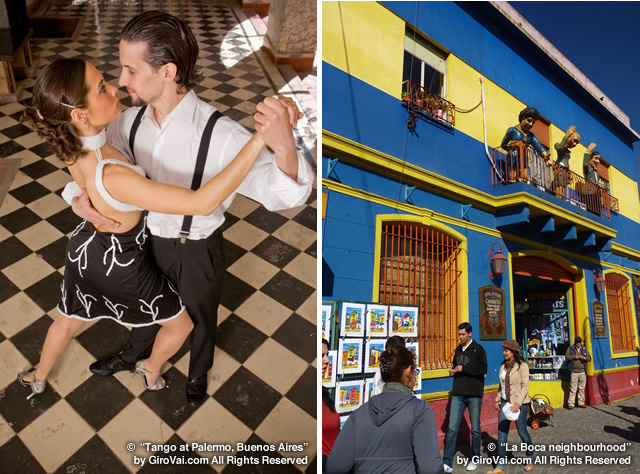 So with two newbies in tow we head off to the tourist spots, the city still bustles and the roads are hard to cross. The meteorological websites were predicting thunder and storms for our stay, but surprisingly the days were very hot. The Casa Rosada was the first place we visited, (during the week the government building is closed) from there we went up to San Telmo the oldest neighbourhood in Buenos Aries home of the tango parlours, cafes, and art galleries, at the week end this place is not to be missed, alive and vibrant.
Our next stop was the somewhat more sedate area of Recoleta where the restaurants are plentiful and the food is good, (make sure you have steak while you are in Argentina). The church and cemetery are just a short walk from the plaza where the restaurants are located. The cemetery is filled with mausoleum of every conceivable size and design row after row, each trying to out do the previous grand design. Some with crypts filled with family members going back centuries with space for a few more. Do not be surprised if you see coffins going in and out during your visit.
For someone who helped shape Argentina and who is still revered today, I felt that Eva Peron`s tomb was rather under stated as she was finally buried in her family tomb. It is fairly well hidden among the former presidents, politicians and artists that Eva Peron now shares her resting place with. More so because of her story and about what she achieved in life and the journey her body made after she died, make quite a compelling read. The cemetery is surrounded by flats and roads but somehow the cemetery manages to bring calm and tranquillity in this hectic city, on a rather hot sticky day.
WRITTEN BY GARY PICKETT
---