During the winter in this part of the world (May to September), the influx of tourists is low, the days are short and cold, which does not mean it is closed for the adventurous. Despite low temperatures, there are many sunny days and lots of activities for you to partake in.
I had a friend visiting from France for a couple of weeks. We decided to visit the Parque Nacional Los Glaciares in Argentina's Patagonia region, a vast territory of 600,000 hectares full of ice sheets and glaciers. Within this protected area is located El Chalten, a small town that does not exceed 1,200 inhabitants during the winter where there are inns, lodges and cabins.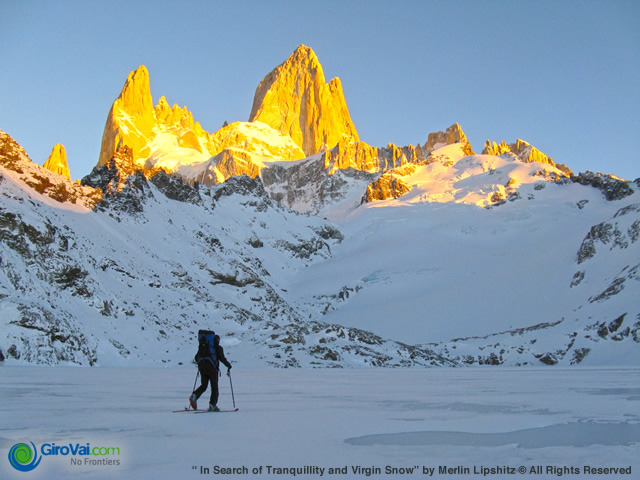 While we were in the park we did a two day expedition, mixing trekking and skiing. A friendly warning: this is not for those who want to learn to ski or even for those with little experience.
We left the town of El Chalten bound for Superior Glacier, next to Mount Fitz Roy. We got up early and trekked for about four hours to the base camp at Rio Blanco. From there, it was another two hours to Laguna de los Tres, at the base of Mount Fitz Roy. The lake is frozen at this time of year, which speaks volumes of the severity of the winter. However, we were lucky, it was a sunny day.

The descent is a delight. Skiing in Patagonia requires having some experience in off-piste skiing. We went down following the fresh snow, leaving our mark with our skis while enjoying beautiful scenery. This is a great way to spend the day. Seeing as we did not bring camping equipment, the weight in our backpacks was lighter which helped us to move faster on our trek. We had decided to spend the night in a small shelter, and we agreed to spend just one night out of town, only for the brave. Nights are very cold in this wild wilderness Temperatures plummet, to 5 to10 degrees below zero. For longer expeditions, it is necessary to have high altitude tents.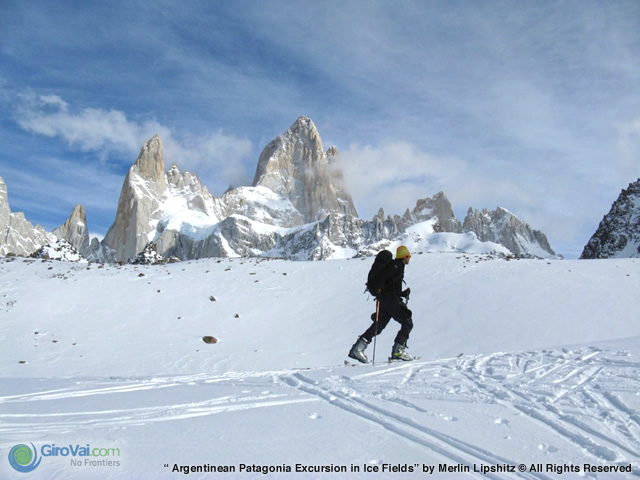 On the second day we rose while the night was still with us. As in winter dawns does not break until after 9 am, so you lose some notion of what it means to be up early. We reached the glacier around noon to start the descent and put into practice our skills as skiers.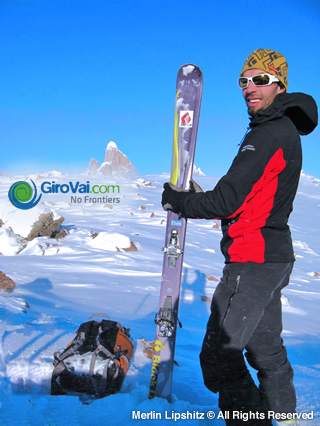 In this largely unexplored area, during the winter months, there is plenty to do. It really is an attractive destination, for those who like the adventure without the crowds of tourist destinations. The view of the mountains at this time of year is really unique, very different from the scenery you have in the summer months when the population of El Chalten doubles, with the influx of tourists. The walks to the lookouts are a real therapy if you are in search of tranquillity: one seldom encounters anyone during the journey.
For those with a love of skiing there are many expeditions that combine skiing and trekking in the hills that operate in this vast area of Patagonia, Argentina. Apart from the experience in skiing off-piste and a good physical condition, it only takes an adventurous spirit and desire to explore landscapes with few inhabitants.
WRITTEN BY MERLIN LIPSHITZ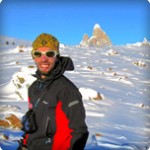 ---