My first impression of China was the cultural contrast between the western world and this new region where I had just arrived. From China's culinary traditions to its exotic customs, pretty much everything was very different to what I had gotten used to and there was much more to come.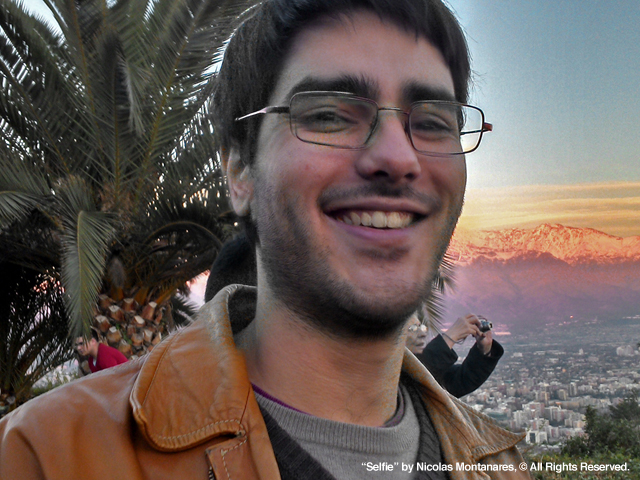 I was going to stay a full month in this wondrous place and travel alongside the Great Wall following the Silk Road from Beijing to the border with Tajikistan. I was very much looking forward to meeting new people, enjoying the beautiful weather and discovering a new country.
Beijing is an amazing city, it is filled with modern skyscrapers yet holds several small pavilion structures where people would meet to sing and practice Taichi. It is a city in rapid expansion however it seemed to me that it managed to hang on to its old customs and I would often be surprised by the contrast between the modernity with a fast pace of life proper to a big city and the ancient traditions that lived on.
I was often presented with a variety of unfamiliar culinary preparations that used herbs, spices and vegetables that I had never seen before. Nevertheless the food was excellent and each restaurant we visited was a new and exciting experience.
The visit to the Forbidden City was absolutely baffling, beyond the beauty and historic significance of the structures there was also an immense sea of people that was equally impressive. The incredible amount of inhabitants was one of the aspects of this country that was truly overwhelming.
After a week it was time to explore deeper into Chinese territory, I headed towards Xi'an, capital of the Shaanxi province. The city was still modern but much less than Beijing, it was partly due to the fortress walls built under the Qing Dynasy that surrounded the city and gave it a more historical feel. One could rent bikes and take a ride around town on top of the walls, it was a very enjoyable experience and a healthy workout too.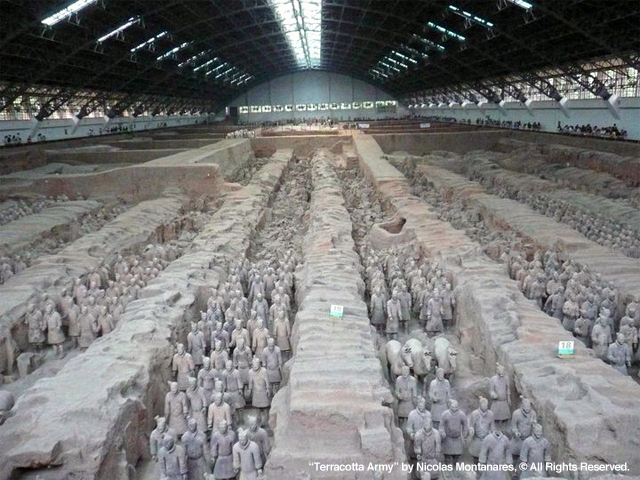 The most remarkable sightseeing was the famous Terracotta Army, the incredible work and craftmanship to forge these hundreds of soldiers was impressive. The clothing and traits of the soldiers was extremely detailed and it is said that not two of the stone soldiers are alike. A museum next to the pits presented some of the most interesting aspects of these historic statues as well as the story behind this giant burial place.
There was many other places to visit and monuments to see in Xi'an, for example the Wild Goose Pagode was very impressive and offered an astonishing view of the city for those willing to climb the 10 or more floors by foot.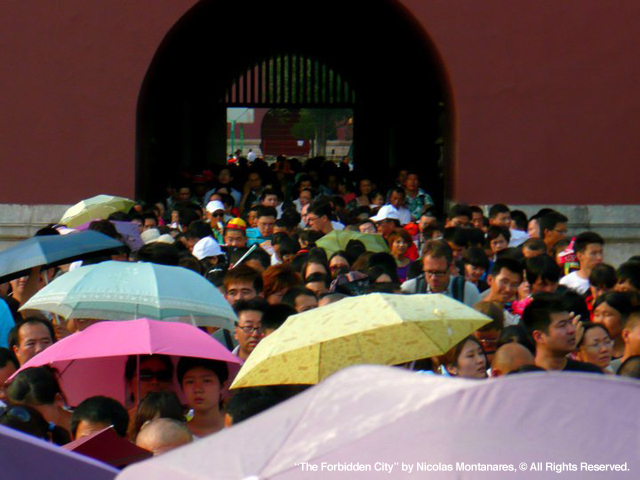 Following the Silk Road, my next heading was Ürümqi a more isolated city in the North-Western Xinjang province. Here the museums offered more Silk and Jade oriented treasures to behold and there were also some incredible markets where one could buy anything from beautiful jewels and watches to strange snacks not for the faint of heart.
I was getting more and more accustomed to the Chinese culture and could now (barely) communicate with the locals and it might be for that reason that the next step in my journey was definitively the best and most enjoyable one. I travelled by train from Ürümqi to a city which as the tourist guide humorously stated was small and 'only' held about 4 million inhabitants. The city was Kashgar and it was to be my most remarkable travel experience.
To be continued..
BY NICOLAS MONTANARES
---