The next day would become the most memorable experience of my trip. We started by crossing the desert to reach "Laguna Cejar". The lake's waters have a higher salt concentration than the Dead Sea, the buoyancy effect is amazing, you could spend hours playing in the water.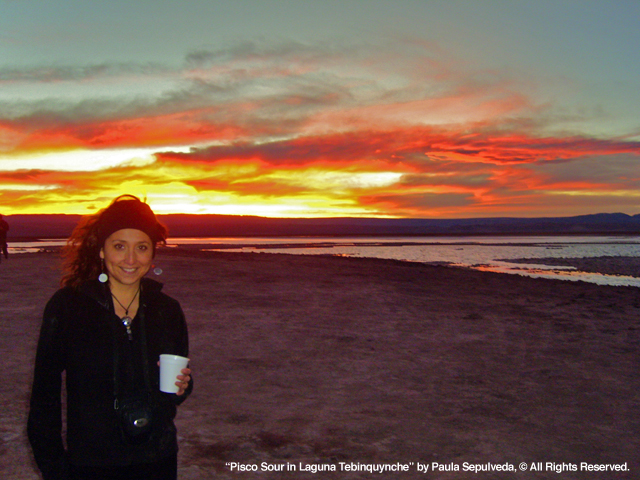 Nearby are "Los Ojos del Salar" two freshwater pools with intense turquoise waters. At the end of the day we got to "Laguna Tebinquinche" which has become my favourite place in all of Chile. I do not know what attracted me the most: if it is the shallowness that invites you to walk on the water, or the "mirror" effect that duplicates the majesty of the surroundings, or the salt clusters that wait on the shore, or if the peace that is its simplicity.
No words to describe the sunset I experienced there. The golden reflection at the foot of the mountains of salt was like a sharp knife cutting the horizon.
And again the colours, the colours take over everything and everyone. This is when I surrendered completely to the charms of the north. With a glass of pisco sour in hand celebrating, lucky to have visited this destination. (My closest know that this is the place where one day my ashes will rest).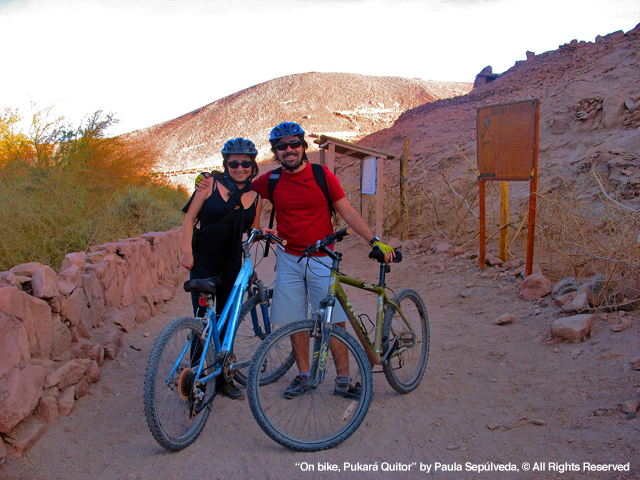 The last day in San Pedro only served to cap a spectacular week. We started the day by visiting Toconao, sighting flamingos on the "Laguna Chaxa" in the "Salar de Atacama", and then we ascended once more to the highlands at 4,200 meters to where Lakes "Miscanti" and "Miñiques" are located. Do I need to say that the view is magnificent and the colours amazing? Words are just redundant.
We had lunch at "Socaire" a town renowned for its food and for the pre-hispanic architecture.
"I don't like the desert", this trip taught me to think a thousand times before making a comment about something I haven´t seen before. A must.
BY PAULA SEPÚLVEDA
---