In February 2013 on a trip to London for work, having travelled many miles away from my home country of Mexico, I really needed to take advantage of the location and take a few days off to visit other places within Europe. If you can share this experience with someone, so much the better!
I had been in contact with a guy from Macedonia. We had met through a social network site and had arranged to meet in Germany.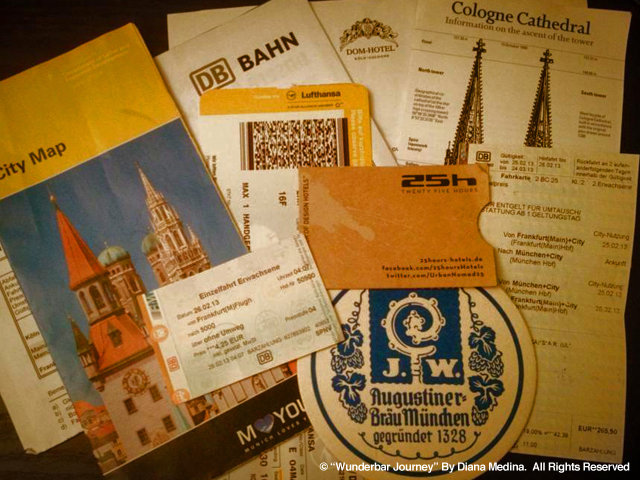 I know that many people may think this is risky and that meeting up with someone so far away from home could involve greater risks because you do not fully know who the person on the other side of the monitor is, but after a year and 3 months of having daily contact and getting to know him, we decided to take advantage and go on a little adventure. So we choose Germany as the point for our first meeting.
The choice of hotel in Frankfurt had not been very complicated. I looked for the Central Station in Google maps and then the closest hotels to the station. After having compiled a list of those recommended by travellers, I visited their websites. The chosen one was the 25 hours Hotel by Levi's – located in Niddastrasse 58. The hotel was decorated with a combination of elements and colours of this brand of jeans in a very original way and the customer service that was offered was very good.
My journey had been long, I had travelled from Mexico City to London, arriving at Heathrow on Saturday at 3 pm (local time) and then waiting for my next flight to Frankfurt, Germany. It was time to board the plane for the final leg of the journey before I would meet this guy "live and in colour" (as we say in Mexico). After an hour flight I landed in Frankfurt and this was my first encounter with snow and the European winter.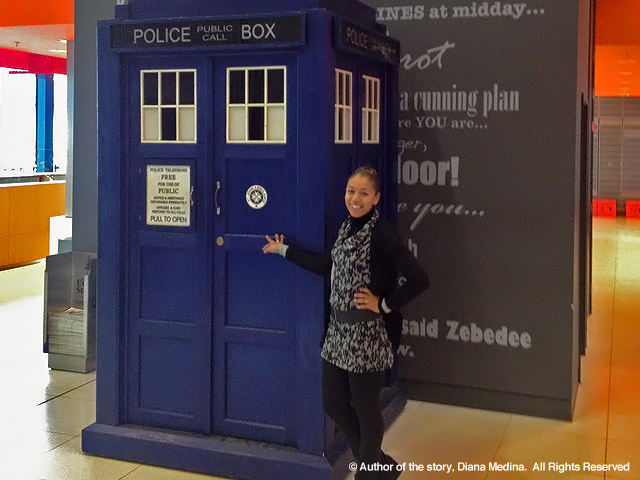 After almost an hour of waiting for my luggage, I finally was on my way to meet up with my virtual friend, which on arrival at our meeting place took me a few minutes, after exchanging phone calls. Finally we met by the information kiosk beside the U-Bahn. I can summarise the meeting as "exceeding expectations".
Once we had checked in to the 25 hours by Levi's Hotel we took on the task of planning the places we wanted to visit between the Sunday and Wednesday, when I had to return to London.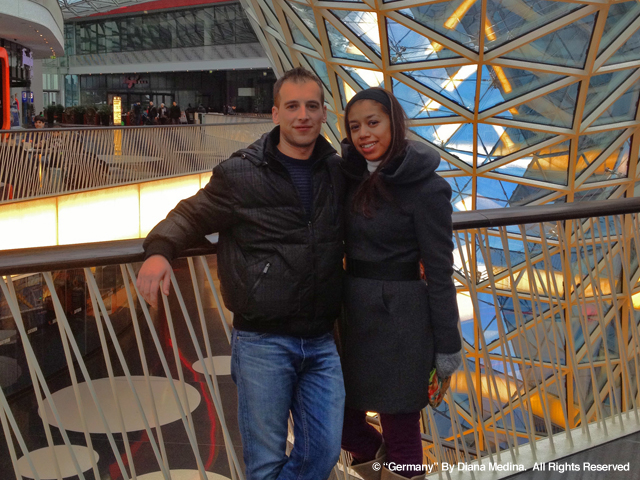 On Sunday we toured Frankfurt on foot and subway, finding that German precision is worth admiring. That night, we returned to the hotel for a good steak dinner served with beer. On Monday we did the DB Bahn to Munich, and after 5 hours on the train we reached the stunning city of Munich, very cosmopolitan in my opinion and with many attractions to take in and much colder than Frankfurt. Unfortunately with the short time available to us we did not get to see all the places that this city has to offer. We returned at 10:30 pm to the train station, the route back was very nice with interesting conversations with our fellow travellers who were bound for Amsterdam. Taking care not to fall asleep, so as not to miss our station, at 3:30 am we were back at Frankfurt Hauptbahnhof train station and therefore we only had to walk a few blocks to the hotel, to sleep for a couple of hours and then to be ready to check out and ready to take the next train to Cologne, which is an hour from Frankfurt.
To be continued…
BY DIANA MEDINA
---