This is my journey as a photographer and traveller. I started travelling in 1978 at age of 17 I worked in a kibbutz in Israel for six months. That was when I picked up the "travelling bug", 33 years later I have visited more than 40 countries always with my camera.
After a trip to Egypt I was enlarging some photos I had taken there. The man in the photo shop told me I should take photography seriously and advised me to start an exhibition with my photos. It did not happen as I was already preparing for my next trip.
Then I started working as a travel agent for "Nouvelles Frontieres" for four years in Holland. I truly loved it as I could talk all day about remote places. My enthusiasm helped me sell tickets and accommodation very easily.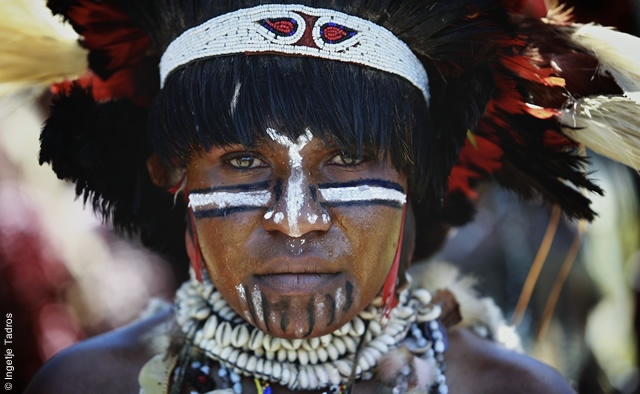 I met my Egyptian husband in Holland and married him in 'secret' after six months in Cairo and we stayed for a year. In 1986 we moved back to my homeland, Holland and then went for a long trip to Kenya, Seychelles and Australia. We fell in love with Australia and decided to move out there but it did not work out, so we emigrated to New Zealand. During the medical check for Immigration I found out I was pregnant and decided to have the baby in Holland, after six weeks we moved to New Zealand with a six week old baby. We both had dreams: my husbands was to open a restaurant, mine was to travel. We came to an arrangement that for two months of the year we would travel the world. Two years later our daughter was born.
After 12 years in New Zealand the "travelling bug" attacked me even harder. We sold our business and then travelled for over three years with our two kids, backpacking through India, Thailand, Fiji and Egypt. We bought an old Toyota Cruiser and travelled "Outback" Australia, we drove and camped on the road for almost a year, it was the best time ever. Nine years ago we ended up in Broome, Western Australia where we settled down.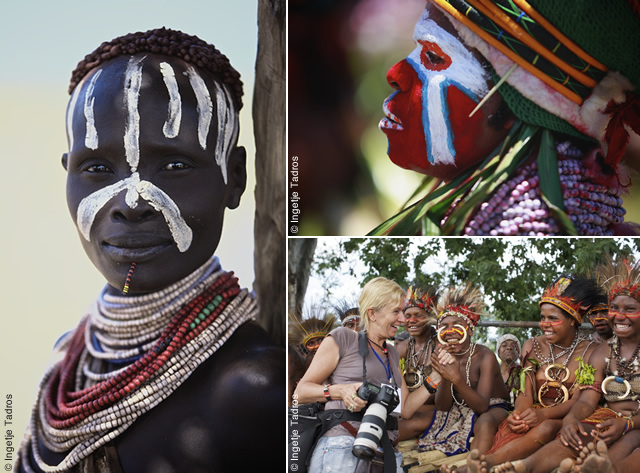 Now my kids are 19 and 21 I decided it was time to take my passion seriously. I am a self-taught photographer I have worked hard during the last two years to improve my technique and taken two overseas workshops in photography. I am very proud to have published my first book of photography called "Tribal Ethiopia". I do some free lance work for newspapers and agencies like World-Portraits and Getty Images and just signed a contract for Aurora. I am 52 now and I think it is the right time to continue travelling and indulging my passion. Passion is power! I love what I do and love to share ideas. Perseverance is my motto.
WRITTEN BY INGETJE TADROS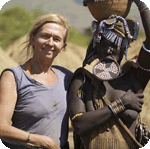 This article was written by Ingetje Tadros for Girovai. If you would like to know more about her work, go to www.ingetjetadros.com
---