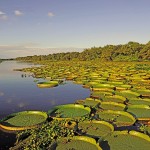 ESTEROS DEL IBERÁ, MISIONES AND IGUAZU FALLS
An incredible journey into a magical and unique region. Nature in all its glory, will prsent you with beautiful scenery. You will come face to face with the wildlife and local cuisine and, above all, Esteros del Ibera and one of the Seven Wonders of the World: The Iguazú Waterfalls.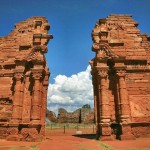 AMONG JUNGLE, RUINS AND WATERFALLS
Multi-activity
Northern Argentina waits for you to live the natural beauty of Misiones in all its glory. You will move in a jungle land that is home to a vast variety of plant and wildflife, as well as historical ruins, and you will witness the majestic Iguazu Falls.
El Chaltén – Marconi Pass – Glacier Tunnel – Toro Lake
One-of-a-kind global experience, of high difficulty.
The Patagonian Ice Field is one of the most impressive places to visit in the southern hemisphere, and it is the third largest expanse of ice in the world. To get to know it and visit its eternal snow, shared between...

---